Recent Blog Posts
more...
Trending
Ten most searched-for wine names*
1. Dom Perignon

2. Petrus

3. Pin

4. Montrose

5. Cristal

6. Talbot

7. Angelus

8. Belgrave

9. Krug

10. Palmer
*in the last 3 months, courtesy of a very popular search engine
Provenance Company Profile
Based originally around the family hotels and restaurants in Woodstock, Adrian and Ian Lenagan have maintained a keen interest in the buying, storing, and selling of wine since the mid-1990's and, since 2000, in the capital growth advantages of fine wine investing. This was formalised in 2008 with the inception of Provenance Fine Wines Ltd with Adrian Lenagan as Founder & CEO.
A founding Member of not-for-profit organisation the Wine Investment Association (of which Adrian is also a Director), Provenance concentrates on the business of investing in Bordeaux fine wines for capital growth and benefits from Adrian's extensive research of the sector.
Provenance Fine Wines Ltd is a member of the Lenagan Family businesses which are involved in the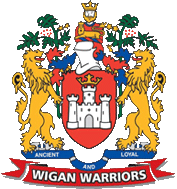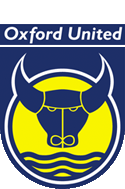 Leisure and Hospitality, Software and Sport sectors.
Lenagan-owned businesses range from the London Stock Exchange AIM-listed Software business WorkPlace Systems plc to Just Voices Ltd, Oxford United Football Club Ltd, Innovative Solutions for Education Ltd, Wigan Warriors Rugby League Club Ltd and Oxfordshire-based small Hotel and Pubs Group, Linden Ltd.
Whilst not a formal Group of Companies, the Lenagan businesses all gain from the

experienced involvement of key family members including extensive financial, operational, creative and management expertise.
The Company Secretary/Financial Director of Provenance is Nigel Hansford, a Chartered Accountant with extensive experience who is also Finance Director of Lenagan-owned Wigan Warriors Rugby League Club Ltd. Previously, Nigel was the Finance Director of Whelco Ltd, Dave Whelan's £70m turnover Group of Private Companies and helped manage financially the transition of Wigan Athletic Ltd to Premiership status in 2005.