Recent Blog Posts
more...
Trending
Ten most searched-for wine names*
1. Dom Perignon

2. Petrus

3. Pin

4. Montrose

5. Cristal

6. Talbot

7. Angelus

8. Belgrave

9. Krug

10. Palmer
*in the last 3 months, courtesy of a very popular search engine
Date posted: May 29, 2010
Criminals on the Chinese mainland and beyond have targeted Bordeaux 2009 investors with a fraudulent en primeur purchasing scam.

Read full story...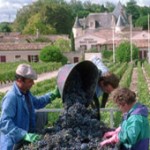 Date posted: May 25, 2010
CHINESE buyers snapped up cases of leading French wines from Chateau Lafite and Chateau Mouton Rothschild in the run-up to Chinese new year, according to data released yesterday. Strong demand from the Far East sent the Liv-ex 100 fine wine index up 2.7 per cent last month, while the Claret Chip index rose by 3.3 per cent, according to the Wine Investment Fund. Read full story...