Recent Blog Posts
more...
Trending
Ten most searched-for wine names*
1. Dom Perignon

2. Petrus

3. Pin

4. Montrose

5. Cristal

6. Talbot

7. Angelus

8. Belgrave

9. Krug

10. Palmer
*in the last 3 months, courtesy of a very popular search engine
Date posted: June 19, 2009
A team of French scientists has made a significant breakthrough in the fight against counterfeit vintage wines, as reported recently by Britain's biggest wine magazine Decanter.
Read full story...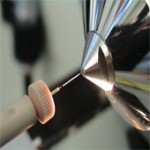 Date posted: June 8, 2009
The first ever auction of fine wine took place in Beijing last month and achieved sales in excess of £750,000, mainly to people who it appears have little intention of storing their wines for use as potential investment.

Read full story...