It is amazing what a little figure eight can do. At least, as long as the figure eight comes in the form of Chinese script.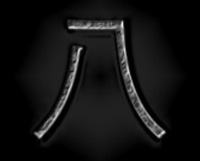 Chateau Lafite Rothschild 2008 is once again showing the world how popular it has become with Chinese investors. After a recent announcement that the bottles will be etched with the Chinese figure eight – signifying good luck or wealth – merchants have been selling out of the vintage like never before.
In fact, demand is skyrocketing: A case of the 2008 vintage was already selling for the handsome price of £8,500 (which is $13,420 US). Following the proclamation about the new embellishment on the bottles, however, cases jumped 20% and were selling for £10,160 ($16,040 US) in a single afternoon of trading. Simon Staples, the sales director at Berry Bros and Rudd, was quoted as saying "It's gone bonkers; we sold 75 cases this morning…we literally cannot buy any more of it."
The Lafite 2008 experienced something similar in April of 2009 when Robert Parker gave the wine a score of 98-100. Cases were selling for £2,000 ($3,160 US) prior to his announcement. Afterwards, the price for a case shot up to £3,500 ($5,530 US) and also sparked a buying frenzy.
For a wine that sold en primeur for £1,950 ($3,080 US) per case just 18 months ago to now be selling for over £10,000 (nearly $16,000 US) per case is simply incredible. The managing director for Farr Vintners, Stephen Browett, indicates that "almost everyone who buys it is Chinese or an investor planning to sell it to China, once it becomes physically available in the New Year." It is thought that the addition of the Chinese symbol will make the bottle the ultimate gift to both give and receive among Chinese elites.
Tags: Asian market, Château Lafite Rothschild, Robert Parker