The renowned sommelier Gerard Basset OBE has teamed up with a wine-loving French hedge fund manager and a brace of 3-star Michelin chefs to produce a new wine brand, drawn from four different quality Bordeaux appellations.
The wines will come for sale under the enigmatic name "SGC", which stands for "Le Secret des Grands Chefs"- alluding to the four chefs involved- consists of four 2009 wines from small virtually unknown vineyards in Pauillac, St-Émilion, Pomerol and the Médoc.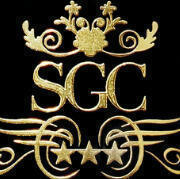 Oenophile hedge-fund manager Arnaud Christiaens masterminded the project while Basset, who owns the Hotel TerraVina in the New Forest and is arguably one of the greatest wine professionals of his generation, joined in an ambassadorial role in 2011. The chefs whose names grace the bottles are Bruno Ménard of L'Osier in Tokyo presenting the Pauillac; Frédéric Anton at Le Pré Catalan in Paris who selected the Médoc; Alain Dutournier at Carré des Feuillants, Paris on the St-Émilion; and Yannick Alleno at Le Meurice, Paris on the Pomerol.
The idea behind these wines was to seek out and identify quality vineyards in great terroirs that had not got the encouragement, investment or recognition they deserved. Having identified suitable chateaux, each grower was given a cash injection plus expert resources and equipment so as to enable them to realise their full potential. Christiaens said;
'Each chef has worked with each chateau to produce a wine that he would be proud to endorse with his name'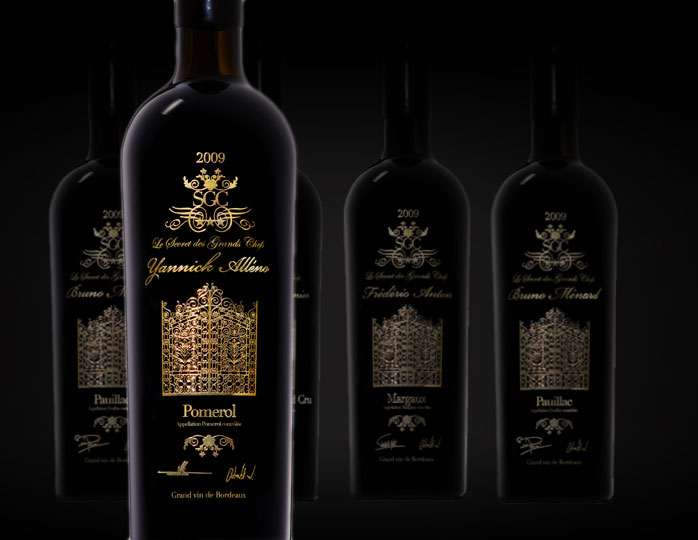 The names of the chefs are on each wine bottle but the names of the chateaux remain a closely guarded secret, adding to the mystery and fun around the concept. 'The clue is in the name of the brand', was all that Basset would say. We understand that one of the vineyards is adjacent to an historic Bordeaux First Growth vineyard, making it capable of producing excellent first and second growth quality wines.
42,000 bottles of the four 2009s have been produced. They will be sold worldwide through a handful of retailers in major international markets. In time, Christiaens hopes to increase production up to a maximum of 120,000 bottles per vintage.
In the UK the SGC range is being exclusively sold by Hedonism Wines in Mayfair, London. Their buyer Alistair Viner goes as far as saying that they surpass the First Growths in 'expression of terroir':
'I think it would be very interesting to taste these alongside the First Growths. My feeling is that these are perhaps a bit more expressive. The quality is outstanding.'
Prices for the wines will not, however, be at the level of the First Growths. Instead the prices will be comparable to Bordeaux 'super seconds'; they will range from £207 a bottle for the Médoc up to £291 for the Pauillac, or a mixed case of all four can be bought from Hedonism for £990. The SGC website states, however, that 'subsequent vintages are reserved for our members only.' Clandestine stuff.
An Investment Opportunity…?
High quality, rare and expensive Bordeaux that may match First Growth quality, you say? Do these wines have investment potential? Simply put, not unless you fancy taking a wild punt and do not particularly care if you make a return!
Quality and rarity are of course important traits for investment-grade Bordeaux. Also crucial, however, are the chateau reputation and the tradability of the wine. When you buy a wine for investment you must be as sure as possible the wine will have strong long-term demand. This means that five or more years down the line, when the wine is rarer, you can sell the wine for a good price – hopefully making a significant return on your original investment.
The wines that have a proven history of long-term demand and going up in value are detailed in the "Which Wines?" section of this website. Outside of these wines demand is far less assured – and the SGC wines carry particular problems.
– It is a new product so there is no historic data as to where prices will move – if at all.
– The chateaux involved remain totally unknown – and a chateau's name is everything for wine buyers.
– With no professional critical reviews (as yet) there are no standard reference points as to their quality. Will we ever see a Wine Advocate review?
But who knows? The SGC wines could gain a cult following, demand surges and prices grow accordingly. But this is a huge 'if'. It's far better to take these wines as they are – a fascinating mission to create superb wines to match Michelin star standards. Leave the investments in the old classics!