Do you have a spare $24.3 million US dollars? If so, you too can buy your own Château in Bordeaux region.  This record sum represents the recent purchase price of Château Carmes Haut-Brion, a 7.7 hectare property in the heart of France's Bordeaux wine growing region.
This lovely property – including 4.7 hectares of vineyard and 3 hectares of parkland – was bought by Patrice Pichet (head of Property business Groupe Pichet) from the previous owners Didier Chantecaille-Furt and his daughter Penelope.  The purchase price represents over $5.1 million US dollars per hectare and is far higher than previous Bordeaux winery sales.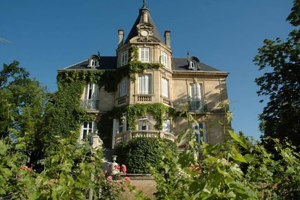 Despite the average price of a hectare in this region being pegged at less than $200,000 US by SAFER (Société d'aménagement foncier et d'établissement rural), previous prestigious appellations have typically sold for $1.35 million to $2 million US dollars per hectare.  In 2006 Martin and Olivier Bouygues purchased 65 hectares and the Château Montrose in St Estephe for nearly $189 million US ($2.7 million/hectare).  In 2007 the de Bouard family spent $13.5 million US for a 50% share of Château Bellevue in St Emilion which was 6 hectares (just more than $4.5 million/hectare).
Looking at it strictly from a winemaking perspective the price paid is higher than the current market value, however it must be noted that Mr. Pichet is a property developer and the site in question includes lots of undeveloped parkland – as well as a beautiful 19th century Château!  His initial press release concerning the purchase certainly indicates that Mr. Pichet may indeed harbour winemaking ambitions: "This prestigious purchase represents a diversification of interests for the Groupe Pichet, and we are already planning a series of investments, starting with the building of new vinification facilities and the restoration of the park to encourage biodiversity."