Records were smashed at the Acker Merrall & Condit auction of fine wines earlier this month in Hong Kong, with over a third of wines sold for prices above their estimated prices, and no less than 88 new world records set. An astonishing 47 of these were for the champagne auctioned from Robert Rosania's legendary collection. The atmosphere was, appropriately, fizzing with excitement. Exceptional enthusiasm and highly spirited bidding meant that this was a memorable event for all involved.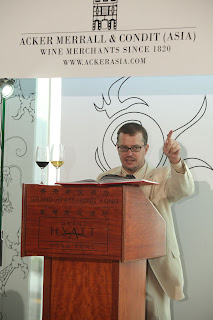 It was the largest wine auction of the new season so far with nearly US$8 million changing hands. By far and away the biggest interest was for the legendary Champagne Collection of Robert Rosania which had generated huge worldwide attention. The anticipation and drama was palpable, and nor was it misplaced; the Collection was sold for almost US$1 million in total. Eyes were popping like Champagne corks as the bidding reached its climax for so many rare bottles from the most famous and legendary Champagne houses, the likes of which are unlikely to be seen again. 6 bottles of 1959 Salon were sold for a cool US$28,000.
Experts were waiting in great anticipation for the sale of a single bottle of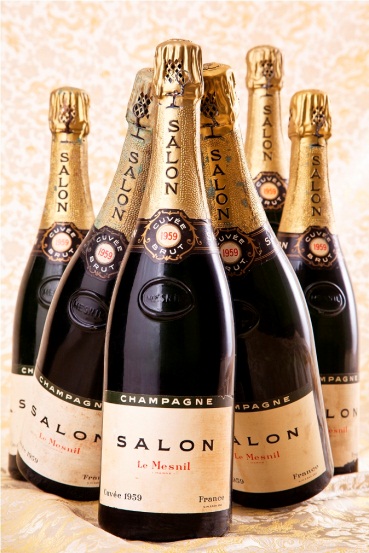 1966 Blanc de Blancs. 1966 is considered the best year from a decade that is considered the greatest for Champagne. The fact that only 500 bottles were ever produced resulted in the bottle being sold for nearly US$19000. Pop goes another record! One of the oldest Champagnes on sale was bottled before the First World War – a 1911 Moet & Chandon. It fetched over US$10,000.
There were no signs of the global recession at the auction with 98% of lots sold proving that Champagne continues to hold its fascination for connossieurs and collectors alike.
Aside from Champagne, fine and rare Bordeaux and Burgundy wines dominated sales. The top ten lots included veteran houses Mouton Rothschild, Domaine de la Romanée-Conti, Henri Jayer, Latour, Petrus and Lafite Rothschild. The auction shows that the fine wine industry and global markets are healthy and withstanding austerity.