Here's the dictionary definition of château:
noun (plural châteaux or châteaus pronunc. or /-təʊz/)
A large French country house or castle, often giving its name to wine made in its neighbourhood e.g. Château Margaux
But all that may change soon. The European Union is due to make a ruling as to whether non-French wine producers can use the terms château or clos. It is part of the reforms being debated in Brussels on the Common Agricultural Policy and is proving to be one heck of a fight.
In the blue corner we have the old guard and reigning champion, France. In the red corner – the young pretender, the United States (and the rest of the world).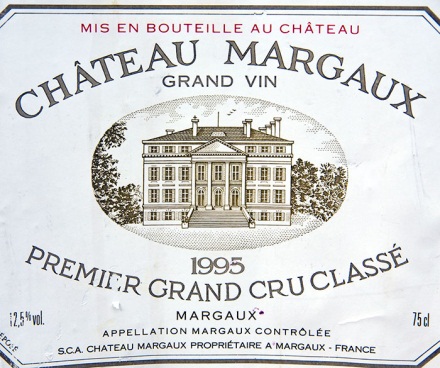 In France the term château when applied to wine is subject to strict control and is jealously guarded. It refers to an AOC (Appellation d'origine controlee) wine coming only from grapes that are harvested and turned into wine on a single estate. French wine producers claim that to allow American wine producers to sell their wines in Europe using the terms château or clos would be an attack on France's historic wine heritage and take away their hard-earned advantage.
In the United States there is no regulation – any estate can call itself a château, even if it is buying in grapes from other growers in different regions.
Yann le Goaster (pictured left) is the director of the Federation des Grands Vins de Bordeaux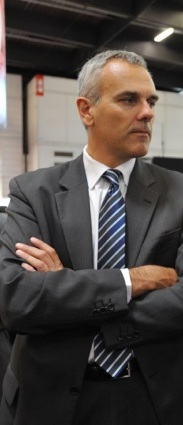 and he is going to fight any EU decision to change things. He said that in Bordeaux the word château has been used since the mid-1800s.
There is also concern that if the word château is diluted then it could be the thin end of the wedge. Next to go might be cru, domaine or hospices. This could thoroughly confuse wine buyers.
In Burgundy the Confederation des Appellations et des Vignerons de Bourgogne said in a statement,
'Clos, a word which is truly part of Burgundy's identity and heritage, is set to be tarnished by the European Commission… Burgundy winemakers strongly condemn this American initiative.'
Interestingly none of the better known US wine makers wanted to respond. However Château Montelena in California's Napa Valley said that it did not have an official position on the subject as exports account for less than 10% of its overall business.
A judgement was expected on 25th September but was delayed due to the intervention of French Minister for Agriculture Stéphane Le Foll who requested time to propose an alternative plan.
This delay could give the French a second wind. All signs indicate the fight will continue unabated. The issue is expected to return to the EU agenda later this year.