While we see continued volatility elsewhere, there might be an argument for stating that the Fine Wine market is growing fairly steadily across the globe. The Liv-ex 2010 Market Review reports the benchmark Fine Wine 100 index gaining 40.5% in 2010; while the Liv-ex Fine Wine 50 rose by 57%. In comparison, gold prices rose (only!) 31%. Does this mean fine wine investments could see higher returns than gold in the years to come? Who knows.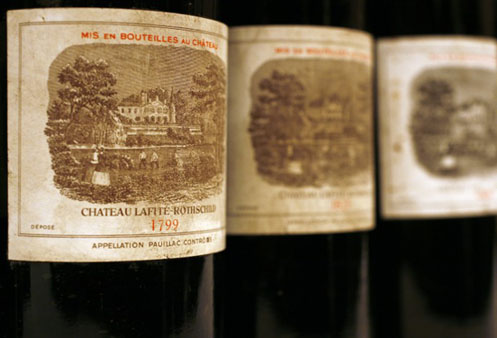 The 2010 trading year saw returns as high as 418.5% on cases of Lafite Rothschild 2008. Since these figures are extraordinary and largely unprecedented, some experts project further returns of at least 25% + this year, whilst some see the beginnings of a 'bubble'. China's maintained demand for Bordeaux and United States re-entering of the market should see demand raised once more – and auction prices are also expected to continue to increase.
Experts wisely advise that wine investors shy away from the "quick buck" and enter fine wine investment with the expectation of following at the very least a 5 year plan. A strong market base should always lend itself to higher capital appreciation over a long-term investment.
Lower capital investment wines may include Lynch Bages (as its Far East importance is increasing); it sold high volumes in 2010 and may perhaps be expected to behave similarly in coming years. Beychevelle has also been chosen as a good portfolio addition to buffer against any instability as this wine has consistently seen fairly healthy appreciation.
Lafite Rothschild continues to appreciate far ahead of other wines in the First Growth category and remained one of the most traded wines of 2010 (across all vintages) and interest is expected to be just as high for the 2010 vintage. A word for Chateau Haut Brion; traditionally one of the slower-moving First Growths, in 2010 this asset has shown solid returns of 20%+ within better vintages.
Tags: Château Beychevelle, Château Haut-Brion, Château Lafite Rothschild, Château Lynch Bages