The London 2012 Olympic Games Committee recently announced details of the food and drink to provide sustenance to the millions of visiting athletes, officials, visitors and spectators to the Olympic Park and satellite venues.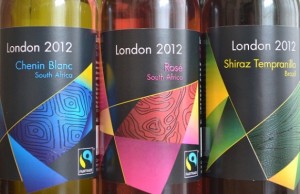 Fairtrade wine may not be quite as familiar to people as their tea and coffee, but they have now been given a golden marketing opportunity by being selected to be in the vanguard of bespoke Olympic wines.
The buyers at UK wine merchant Bibendum were given the job of acquiring almost 650,000 litres of 2012 vintage wine for a range to be sold at all the Olympic Park and all other Games venues this summer. The two chosen Fairtrade wines, a Chenin Blanc, and a Rose will be sold in recyclable PET bottles; a standard 75cl wine bottle and the smaller 18.75cl single-glass bottle.
While wine is one of the fastest-growing products from the Fairtrade range, their being chosen for the London 2012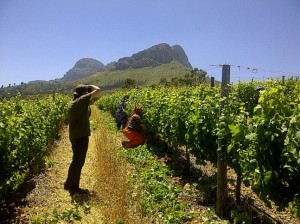 range of wines will be a major boost, not only in terms of sales, but also in making Fairtrade wines a much more familiar sight on restaurant and wine bar tables.
The Chenin Blanc is produced at South Africa's largest certified Fairtrade wine estate, Stellenrust, while the Rosé made from Pinotage, Shiraz and Merlot.
The red wine, a blend of Shiraz and Tempranillo grapes, comes from the Seival Estate in Brazil. Its selection acknowledges Brazil's emergence as a quality wine producer. Perhaps there will be more Olympic quality wine from them at the next Olympics, in Rio, 2016? The price is likely to be around £5 a 75cl bottle, representing quality at excellent value. Cheers!