The champagne harvest for 2010 has finished. The good news is that it has the potential to be a great year as both production and sales figures are expected to increase over last year's figures.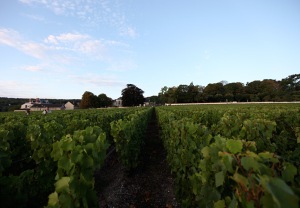 Champagne is a sparkling wine produced exclusively in the Champagne region of France characterized by its bubbly-ness which is produced by in-bottle secondary fermentation of the wine. Champagne gained prominence initially because it was used to celebrate the coronation of French kings. From there, royalty across Europe began drinking champagne and it has been associated with luxury and power ever since. Large scale marketing of champagne is always tied to luxury, celebrations and rites of passage: think New Year's Eve or graduation parties.
Last year amidst the economic downturn there was less celebrating, but this season the harvest limit has been set by generic body the Comité Interprofessionnel du Vin de Champagne (CIVC) at 10,500 kilogrammes per hectare (kg/ha), which is an increase of 700 kg/ha. Since more good times are expected, especially compared to last year, we can expect increased consumption.
While early frosts and generally cool weather meant that the 2010 harvest started a few days later than last year, widespread harvesting began on September 14th. July was a particularly warm month that helped to accelerate the ripening of the grapes and has many in the industry cautiously optimistic about the potential quality of the crop.
'Since yields are fixed at 10,500kg/ha, and vines are producing 14,000kg/ha on average, we will have scrupulous selections to ensure a high-quality vintage,' said CIVC communications director Daniel Lorson.
According to CIVC figures global champagne shipments increased by nearly 40% in the first half of 2010, with emerging market countries showing particularly strong growth. Pricing is also seen as improving over last years depressed numbers. Producers of champagne might have a good reason to sample their stock by the end of the season.
Tags: Champagne