With the economic recovery well on its way Champagne supplies are growing short according to luxury goods behemoth LVMH (Louis Vuitton Moet Hennessy).
During the downturn of 2008 supplies were drastically curtailed in an effort to maintain prices. Now demand is soaring once again and Champagne is in short supply.
LVMH has seen 19% growth in 2010 in their wine and spirits revenue to more than €3.26bn. This is mainly due to the stellar performance of prestige cuvees Dom Perignon and Krug, according to Bernard Arnault, chairman and CEO of LVMH.
During 2009 there was an oversupply due to a slight drop in demand, acting as a hangover of sorts from the economic crisis. Many analysts were quoted saying that Champagne could fall into a crisis. Several companies were dumping their stock, but LVMH decided to buy more. "But we didn't buy enough and now with the recovery and resumption of the market, we have found ourselves short," said Arnault.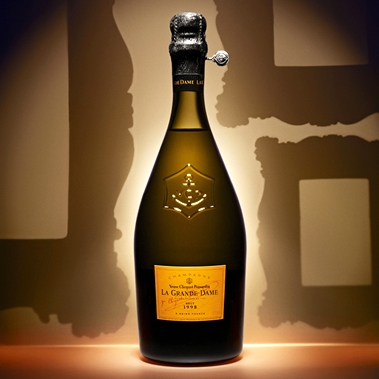 CIVC (Comite Interprofessionnel de Vin de Champagne), a generic governing body, has restricted the last two harvests to prevent a crisis of oversupply and declining prices. It now looks like they will have to lift those restrictions, as demand will absorb any fears of leftover supply problems.
Possibly as a result of the downturn in 2009 the Piper-Heidsieck and Charles Heidsieck Champagne brands were put up for sale by Remy Cointreau. While LVMH did consider putting in a bid for the two brands, in the end Mr. Arnault declined.
While Champagne was a driving force for profits, so too was the rising market for fine Bordeaux as evidenced by the price of a bottle of Chateau Cheval Blanc in 1998 being roughly €60 compared to last year's average price of €600, which represents a 1000% growth in just 11 years.
Tags: Champagne