As the wine auction season draws to a close before Christmas and the New Year, Sotheby's held a December wine sale in New York that featured Krug Champagne as well as Chateau Mouton-Rothschild from the years immediately after World War II and wines from Domaine de la Romanee-Conti (DRC) from the 1990s.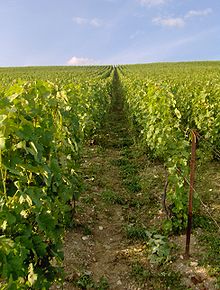 Sotherby's auctioned a selection of Champagnes that had never previously left Krug's cellars in Reims since their production – a highly sought-after condition known as 'ex-cellar'. This was the largest auction of champagne direct from Krug since it was founded in 1843; no wonder it attracted a lot of world-wide interest! 12 bottles of Krug Clos du Mesnil 1990 fetched $58,187 from a U.S. buyer and a case of the 1996 vintage sold for $42,875 to a Latin American collector.
As expected there were some other eye-opening and jaw-dropping purchases; a case of Chateau Mouton-Rothschild 1945 sold for $147,000 to a U.S. private collector, while six bottles of DRC Romanee-Conti 1995 sold for $79,625. The following year's 1996 vintage sold for $73,500. A case of DRC La Tache 1990 sold for $67,375.
All in all it's not been a bad year for fine wine sales across the globe, despite the broader slowdown of the wine market in general. Wine auctions exceeded $50 million in November, with demand still driven by top Burgundies and classic Bordeaux producers.